CD and DVD Packaging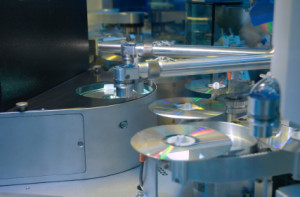 Potomac Printing Solutions offers a variety of CD and DVD printing, packaging and duplication solutions. As with most printing products there are a number of options available to our clients and we will take the time to explain all of the processes and determine which best fits your individual needs. Our digital printing process is unique and offers our clients the highest resolution (600dpi) possible. Our production facilities are competitive on quantities from 50 – 1 million and are sensitive to deadlines and budget constraints. We offer our clients printed CD's, CD-R's, DVDs and custom disc's (mini disks, CD business cards, sports cards, tickets and specialty shops). As well as, stock and custom packaging for any shape or size disk. We offer numerous packaging templates for the ease of design.
Call today to discuss your next CD or DVD Project. We will consult with you and provide you with the look that is perfect for your company. Get a free quote for a CD or DVD printing project today!