Custom Packaging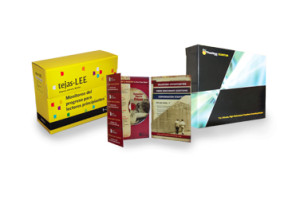 We can custom print any size packaging to fit your projects. From specialty CD casings to boxes, custom packaging is just another way we help you personalize your look and promote your business.
Potomac Printing Solutions can produce just about any type of folding carton imaginable – from specialty, CD/DVD cases to die-cut boxes to general promotional packaging.
We work with customers from many different industries and create a custom packaging solution for each one. Some examples include green packaging, retail packaging, and folding cartons.
Our turnaround time on our custom packaging solutions are quick and efficient. The attention to our operations has allowed us to adjust easily to innovations in the marketplace as well as being available for our customers on going packaging needs.