Graphic Design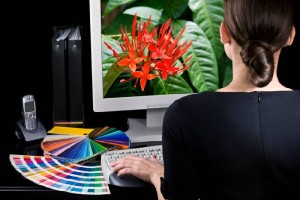 Your brand identity and company collateral represent the essence of your business. It reflects your business sense, quality of work and level of success. It is important that your identity complements your mission and exemplifies what sets you apart from everyone else. Potomac Printing Solutions is in the business of integrating all the elements that make your company great, into collateral that make you look great too. Our creative and production teams work hand in hand with our clients to create the brand appeal that will effectively engage your target audience.
We take the knowledge and experience from you and expose the essence of your company and advise you on how to deliver these key messages to your audience. Potomac Printing Solutions will develop tailored branding solutions that not only look good through Graphic Design, but also are also effective and cost efficient.
Logo Business Cards
Letterhead
Envelope Design
Mailing Labels
Internal Stationery
Direct Mail Pieces
Newspaper Advertising
Pamphlets
Catalogs
Billboards
Bus Advertising
Signs
Handouts
Tri-folds
Banners
Posters
Newsletters
Postcards
Annual Reports
Email Blasts
Magazines
Booklets
Marketing Campaigns
Contact us today for a free design quote!